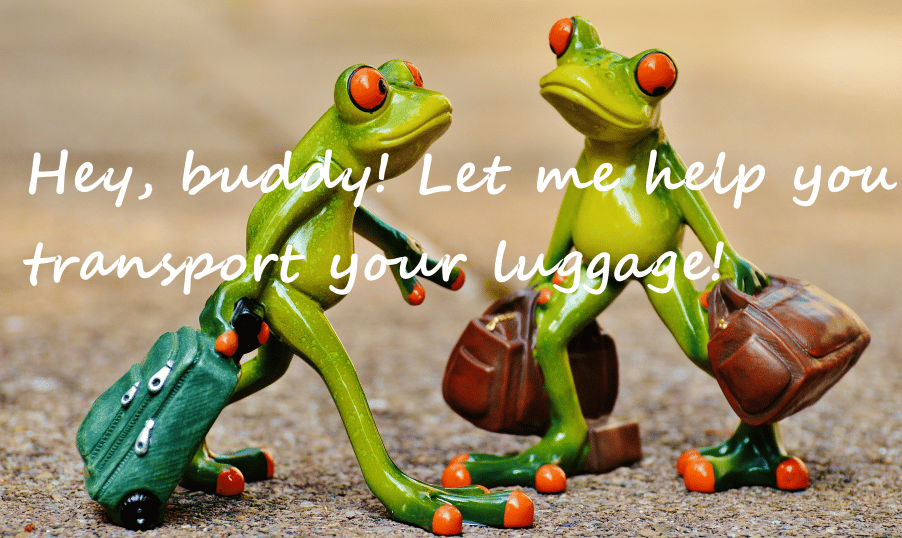 Bring4You was named CorBuy when it was firstly conceived. The idea was to create a collaborative purchasing platform to meet the dramatically increasing needs in China for western products. The platform would have enabled people to purchase goods flexibly from different countries at the best price via travellers going that way.
However after further studies, we disappointedly realized that the market did not seem to be totally ready for this model. One door closes, another opens. Why not slightly change the idea to make a collaborative delivery platform? Indeed, this can be something more valuable, especially for young people! When Shuang and Xiwen went for their internships in another city, both had painful memories of carrying big luggage up and down stairs in the crowded Paris underground to transfer trains. Pierre-Mayeul had found an easier solution: throw everything he could, including his beloved purple trousers!
Thus, we went back to the drawing board and quickly set off on the new adventure. Several months' hard work bear fruits: a friendly website www.bring4you.com was born. On this platform, a sender can easily ask delivery for any goods and a traveller going thatway can then offer his help and get a reward for his service, no matter he is travelling by car, train or plane.
Recently, we happily learned that our startup was selected as one of the 2000 world's best startups to participate in the Alpha Program in Web Summit 2015, the biggest web conference on the planet, which is going to be held in Dublin from November 3rd to 5th .
If you share the same feeling and would like to support them, follow us on  Tweeter (https://twitter.com/bring4_you), like us on Facebook (https://www.facebook.com/ibring4you) and try out our website to participate in this new revolution of shaping the future delivery service!
Pierre-Mayeul, Shuang and Xiwen

https://blog2.bring4you.com/wp-content/uploads/2015/10/frog.png
538
902
mobeeweb
mobeeweb
2015-10-18 17:38:21
2015-10-18 17:38:21
How Bring4You was born?